DAWGS: Securing Chicago's History for the Future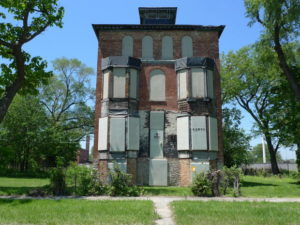 When the City of Chicago needed to secure one of its oldest landmarked and vacant buildings – the historic Raber House, they turned to Door and Window Guard Systems (DAWGS). The city trusted DAWGS to quickly secure the building with its patented steel door and window guards. The coded door guard provided managed access to the property while renovations are in progress. Unlike board up, the powder-coated, neutral colored DAWGS product seamlessly provided unmatched security and curb appeal to the landmarked property.
The Raber House, named after the real estate developer John Raber, was built in 1870 and made an official city landmark in 1996. Securing the Raber House property is part of a larger initiative that the preservation group, Openlands is undertaking.
The mission of Openlands is to protect and preserve natu
Copy and paste this URL into your WordPress site to embed
Copy and paste this code into your site to embed